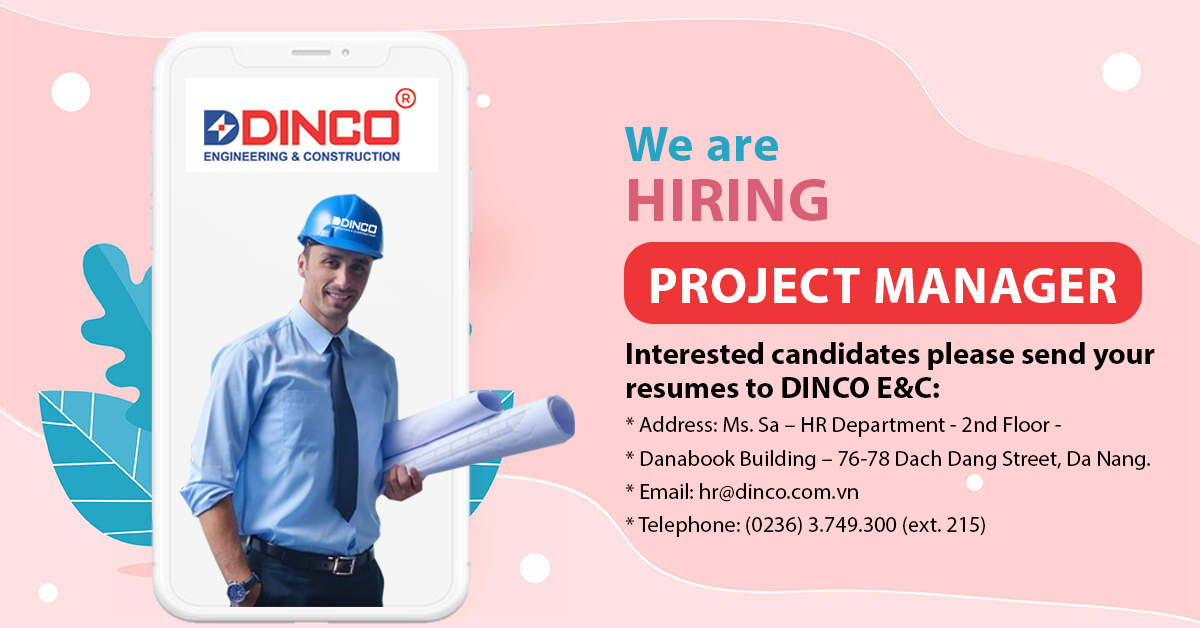 RECRUITMENT NEWS
POSITION: PROJECT MANAGER
JOB DESCRIPTION
- To coordinate and supervise one or more Industrial/Civil project(s).
- To supervise staff and ensure project(s) to be completed on time, in high quality, and within budget.
- To communicate with all relevant parties, especially the Owner, Consultant.
RESPONSIBILITIES
- To assign and interact with the Site Managers, Architects, Engineers of the projects.
- To coordinate with CCM Department to select subcontractors and authorize the work.
- To solve problems related to delay and urgency of the project and other arising jobs.
- To comply with safety rules in construction as well as legal matters under the project.
- To report the project progress to the Client.
- To explain the contract and technical issues clearly.
- To estimate the budget, calculate the costs, progress and time of completing the project.
SKILLS & QUALIFICATIONS
- Fluent in English.
- Taking care and serving customers well.
- Good and skillful in communication.
- Skill of leadership and job delegation.
- Skill of managing time and allocating many different jobs.
- Deep technical level and understanding of construction methods, contracts and design drawings.
EXPERIENCE
- Used to work as a Project Manager of foreign-invested Industrial/Civil Works with investment value of ≥ VND 100 billion.