On the morning of February 25, at the office of Dinco E&C, the training program on the Project budgeting & financial management for site managers & potential employees was held. The training session was shared by Mr. Tran Thanh Dung - Project Manager.
In the first part, Mr. Tran Thanh Dung shared his thinking about risk management with a transposition matrix model, thereby helping the Site Managers recognize the level of risk and make timely and effective handling plans.
After that, he also detailed the steps of making a budget report at the start of the construction fully and shared a lot of experiences in financial control such as how to control the loss of supplies, price control, control of bill and cost of the site management board, arising costs ... and update the report templates for the Site Management Board to easily use.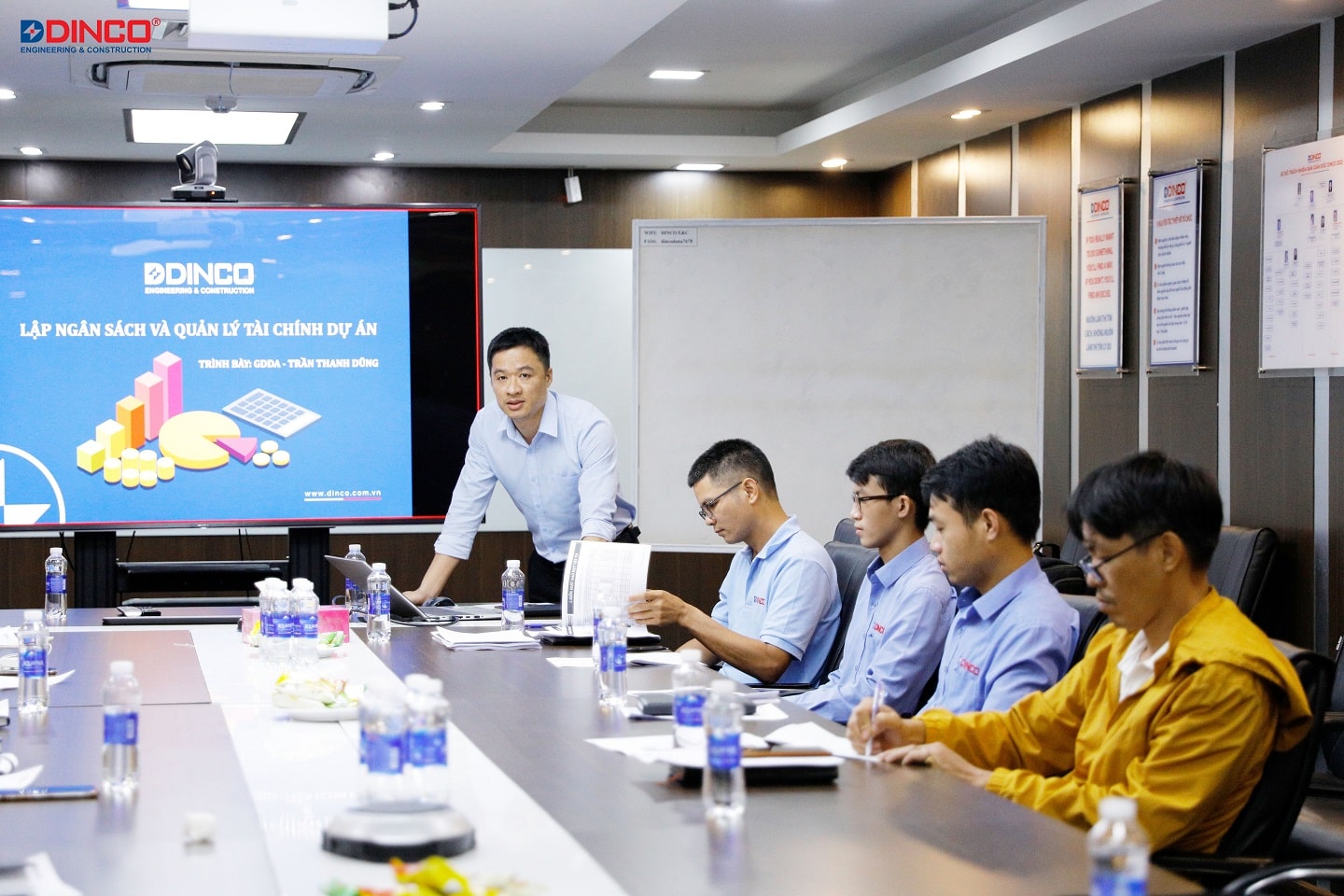 Mr. Tran Thanh Dung - Project Manager shared in the training session