This morning, at the office of DINCO Engineering and Construction Corporation, the training session: Risk identification & legal prevention of projects - Introduction to Fidic contracts was held for Site Managers and potential employees. The training session was shared by Mr. Tran Thanh Dung - Project Manager and Ms. Nguyen Thi Linh Phuong - CSA Executive. In addition, attending the training session were President - CEO Le Truong Ky, Mr. Ho Trung Dung - Vice General Director of DINCO E&C.
At the beginning of the training session, Mr. Le Truong Ky shared some of the problems that Site Managers often encounters during project implementation.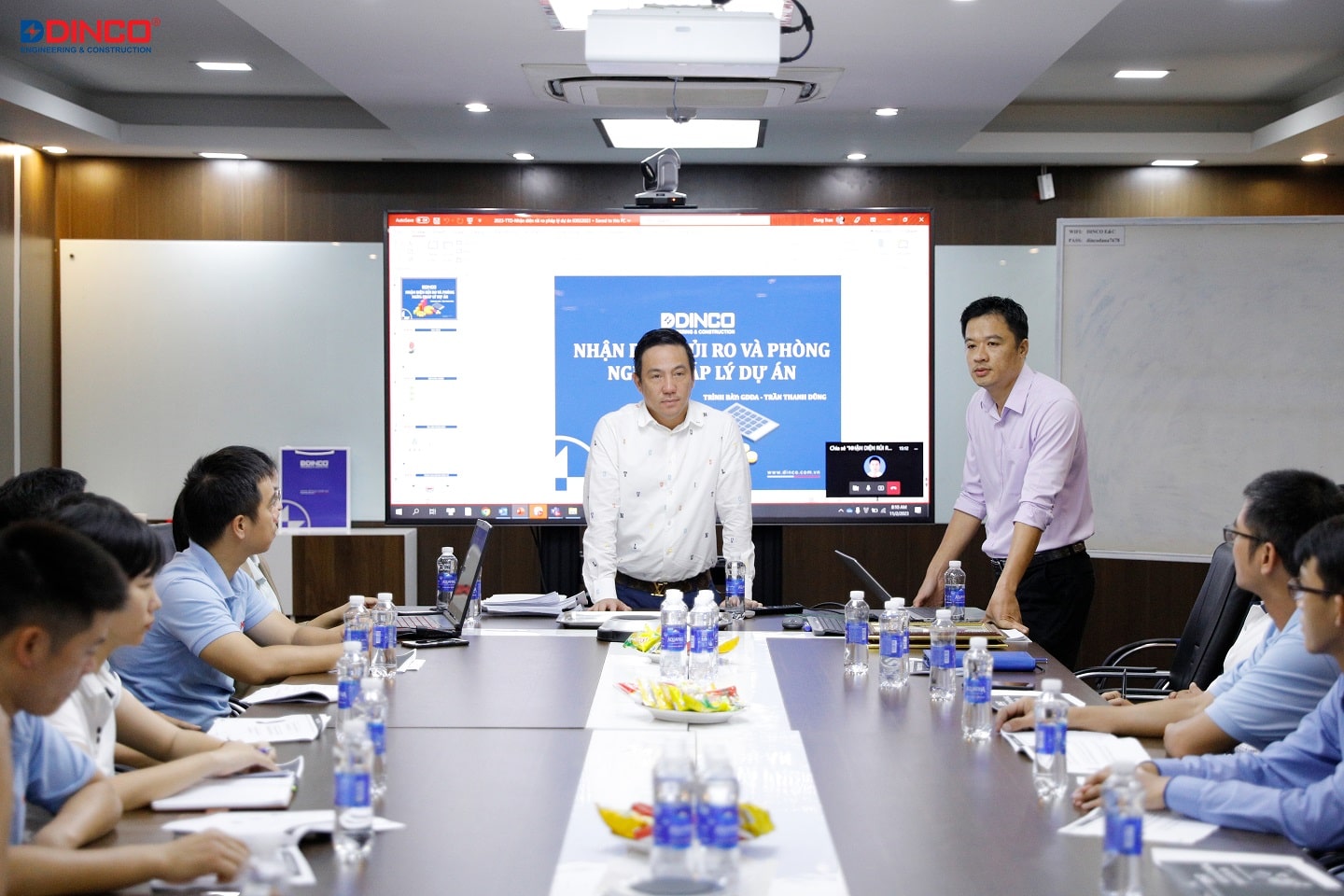 Mr. Tran Thanh Dung clearly analyzed "What is a three-pointed triangle?", the responsibility of the Site Managers in the management of material input and output, the management of procurement of auxiliary materials at the construction site and the sub-contractor selection process. He also shared how to identify risks and prevent project legality in order to improve the ability to recognize legal risks in the project management process.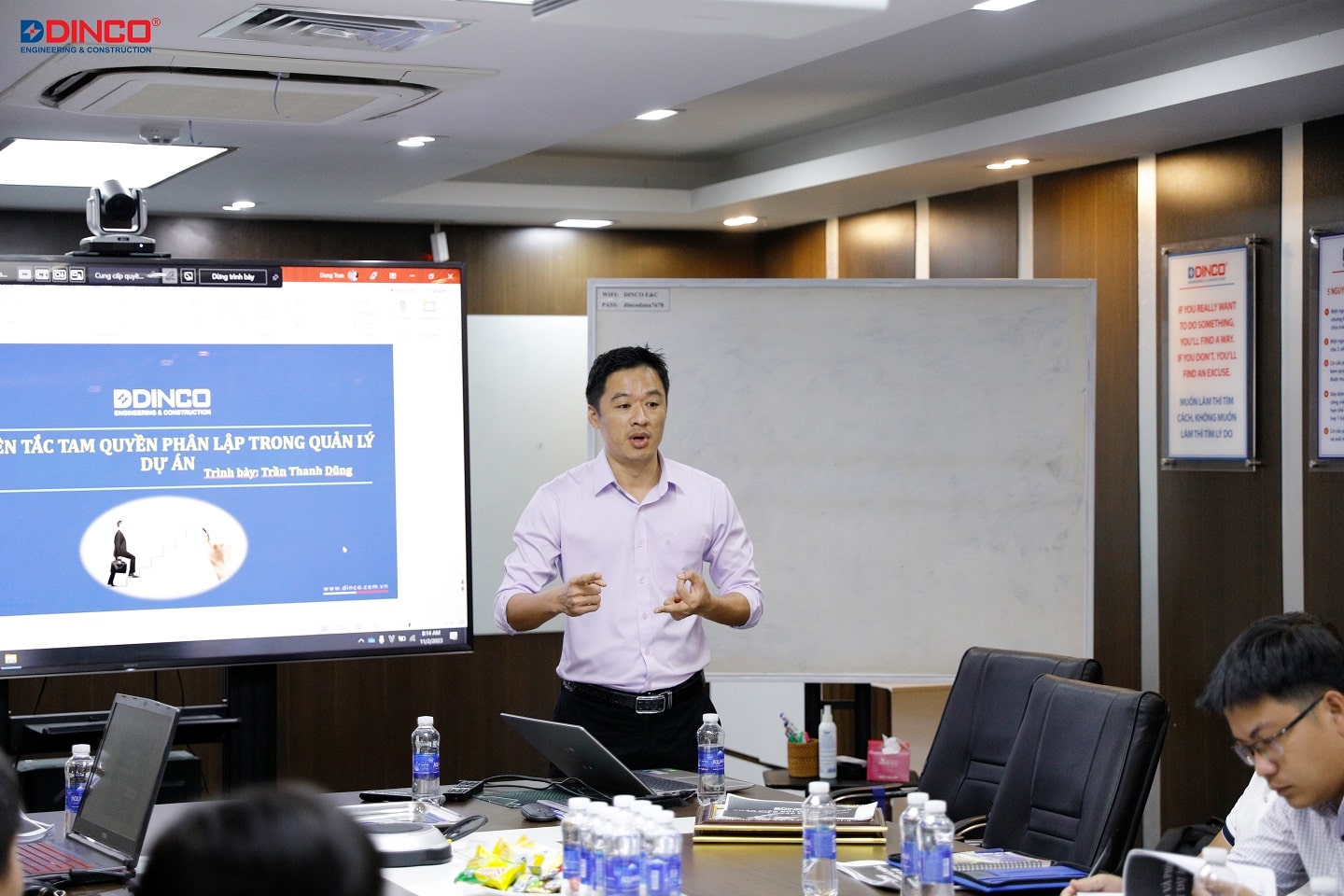 Finally, Ms. Nguyen Thi Linh Phuong shared an overview of Fidic contracts and basic content of Fidic Construction contracts.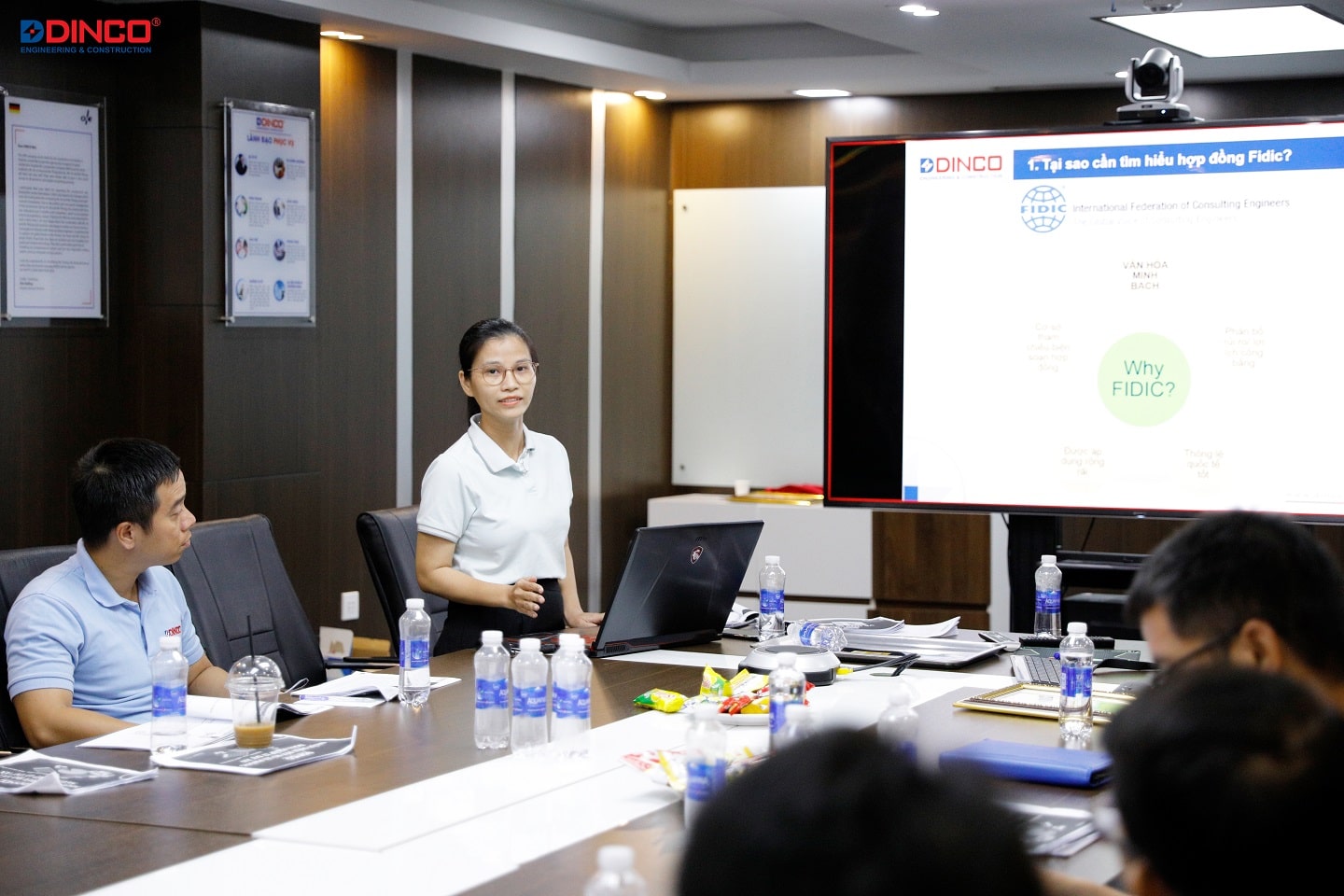 The training session was going on lively when everyone actively asked questions and shared experiences with one another. Let's take a look at the pictures from the training session: