In response to the spirit of "Best before Largest", DINCO E&C organized a very interesting and exciting Anual English Communication Contest on last Wednesday , July 8th 2020.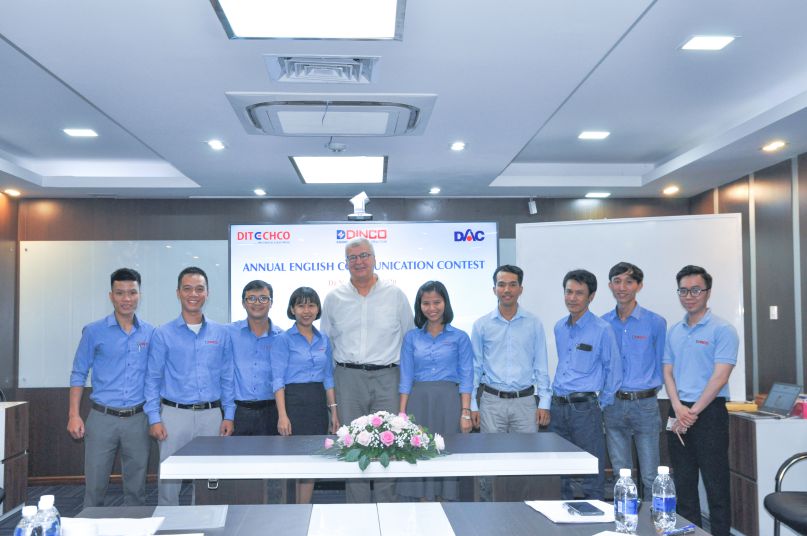 The participants participated enthusiastically, dynamically, and happily
Anual English Communication Contest 2020 – What's new?
This year, we have 8 passionate and talented candidates who are excited to show their skills through the following presentations.
Morning
No.

Start Time

Engineer Name

Presentation Subject

1

9:00

Trần Ngọc

Hưng

Differentiate or Die?

2

9:20

Nguyễn Ngọc

Nhật

The King of Sports – Football

3

9:40

Trần

Phi

Personal compass

4

10:00

Nguyễn Thế

Phúc

Coronavirus Outbreak and the basic protective measures against it

5

10:20

Nguyễn Thị Linh

Phương

Stay hungry, stay foolish
Afternoon
No.

Start Time

Engineer Name

Presentation Subject

6

3:00

Nguyễn Văn Nhật

Quang

Benefit of yoga

7

3:20

Nguyễn Minh

Sơn

The effect of corona Virus on Viet Nam's Economy

8

3:40

Nguyễn Toàn

Tài

Quality in CSA
8:00 – 8:15 Kick off and Introduction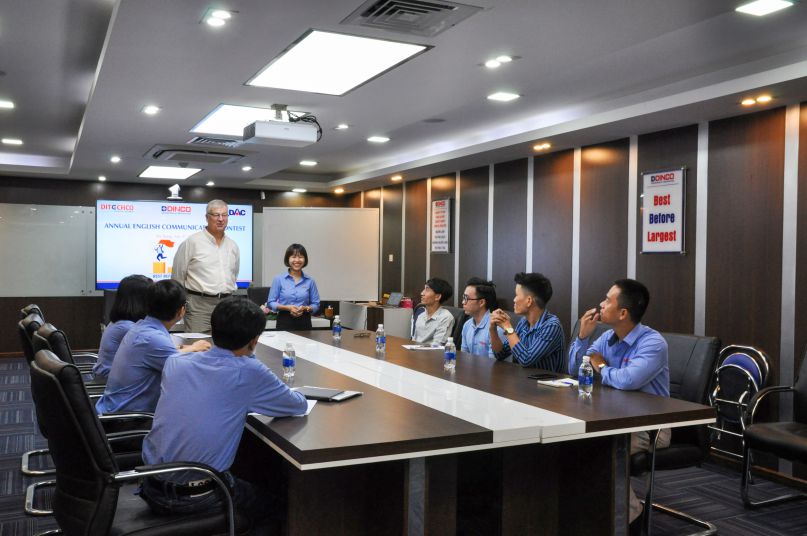 Ms. Phuong and Mr. Mike instructed the contest rules and encouraged everyone before start the contest
After a short brief with Mr. Mike and Ms. Phuong, our candidates were ready to set up everything they needed for their presentations.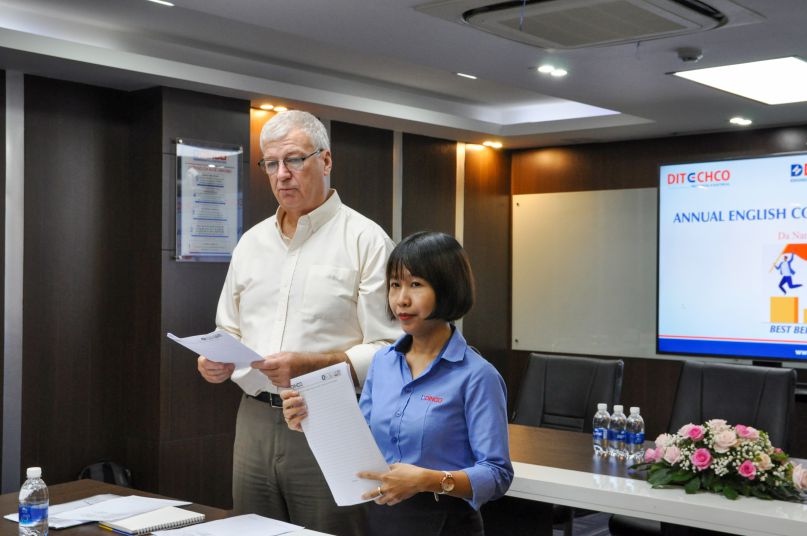 Mr. Mike and Ms. Phuong
8:15 – 8:45 Writing exam
Contestants will write responses to three questions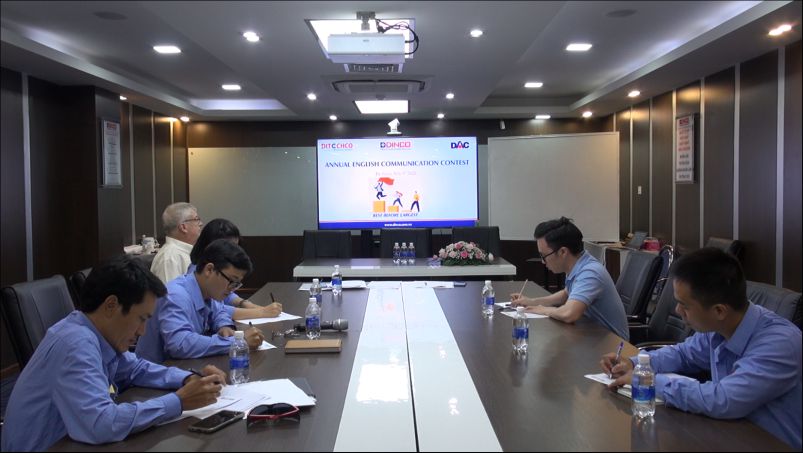 Writing exam in the morning
8:45 – 9:00 Break
9:00 – 10:50 Individual presentations
Five 20-minute sessions
• Presentation (5 to 7 minutes)
• Questions and answers (10 minutes)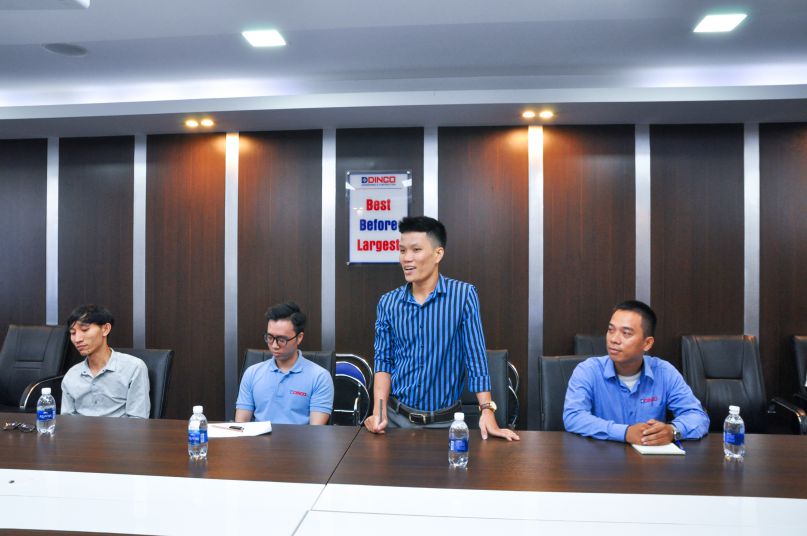 Quick self-intro
Candidate Tran Ngoc Hung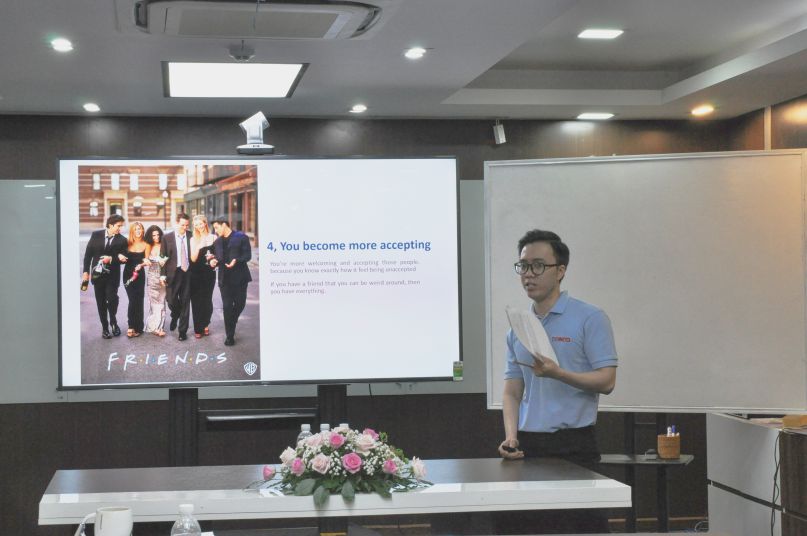 Mr. Tran Ngoc Hung's presentation
Mr. Nguyen Ngoc Nhat's presentation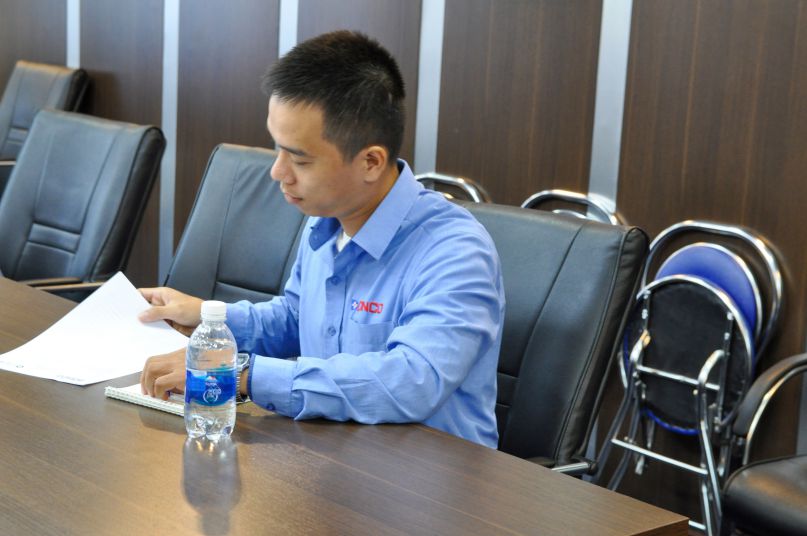 Candidate Tran Phi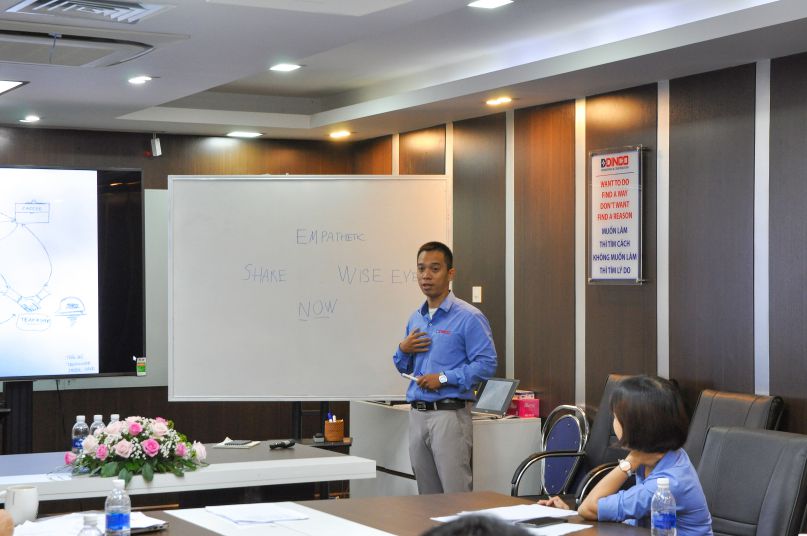 Mr. Phi's presentation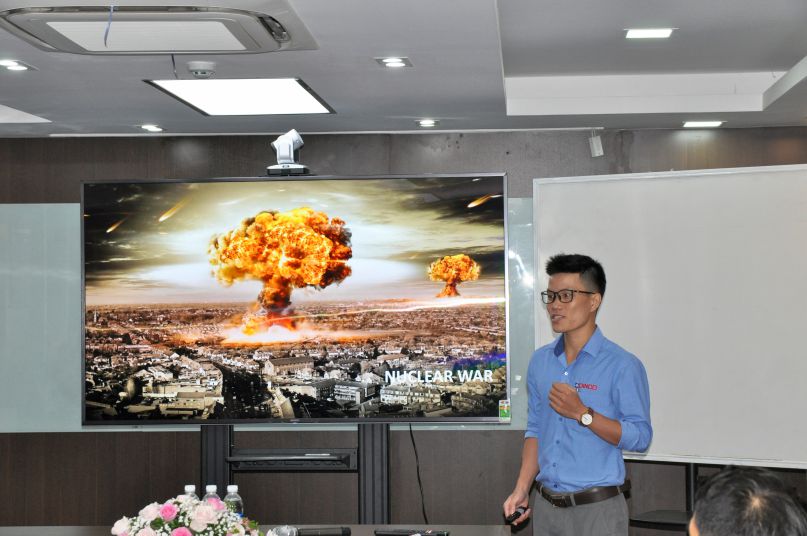 Mr. Nguyen The Phuc's presentation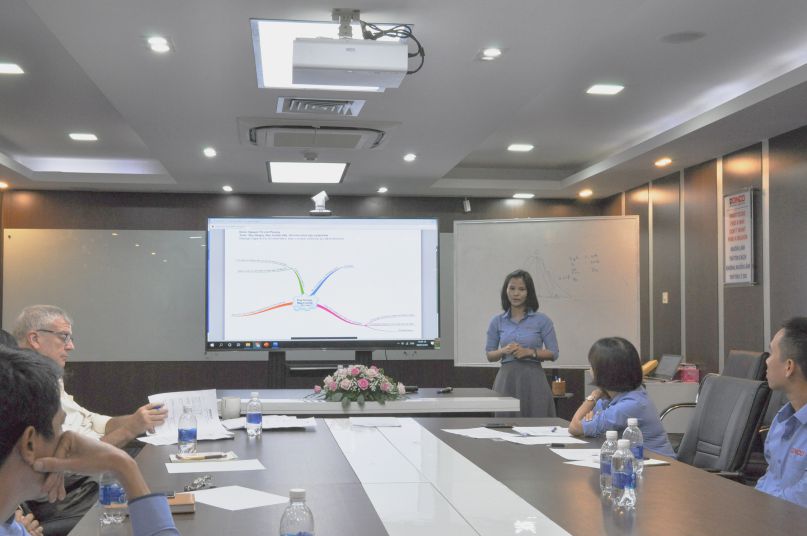 Ms. Nguyen Thi Linh Phuong's presentation
11:00 – 2:00 p.m Lunch break
2:00 – 2:15 p.m Kick-off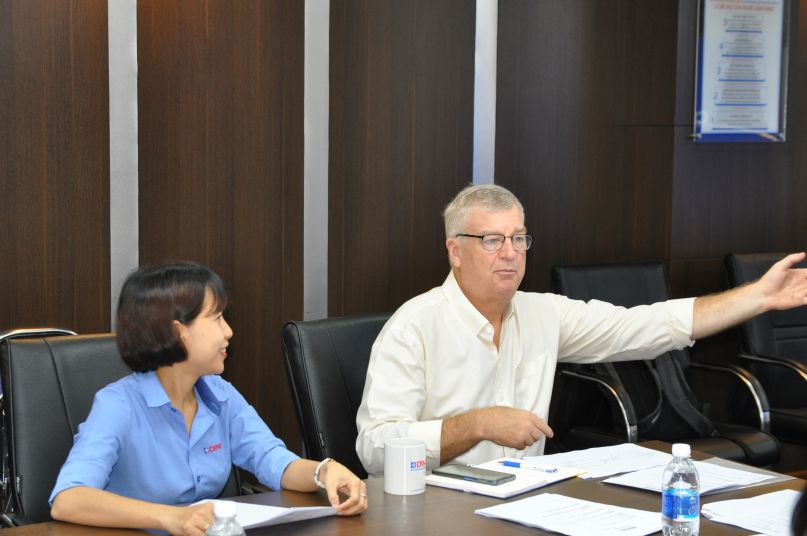 Kick off in the afternoon
2:15 – 2:45 p.m Writing exam
2:45 – 3:00 p.m Break
3:00 – 4:00 p.m Individual presentations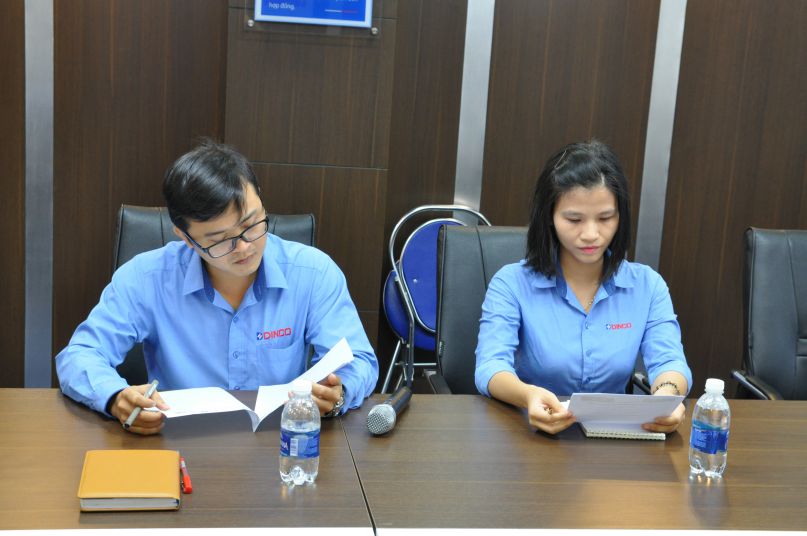 Candidates Nguyen Thi Linh Phuong & Nguyen Van Nhat Quang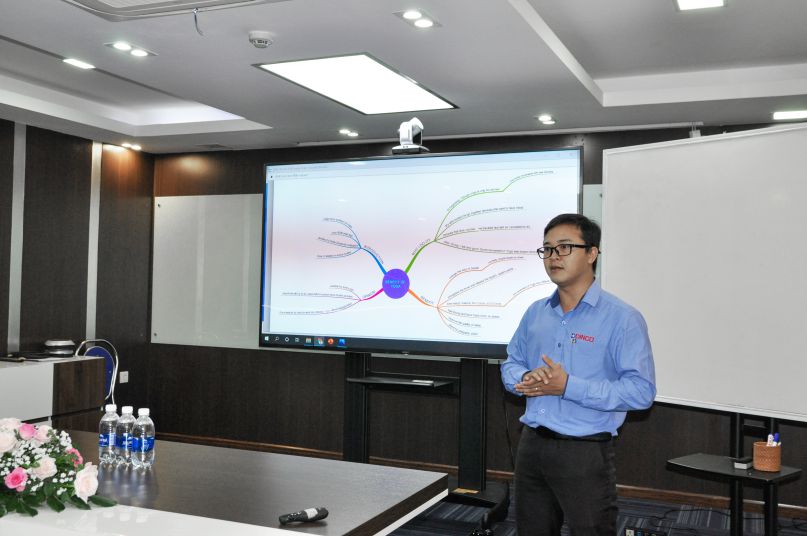 Mr. Nguyen Van Nhat Quang's presentation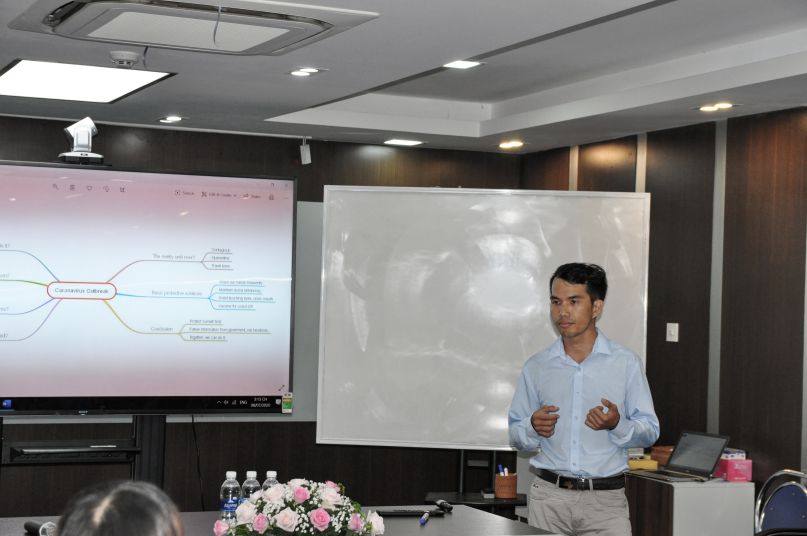 Mr. Nguyen Minh Son's presentation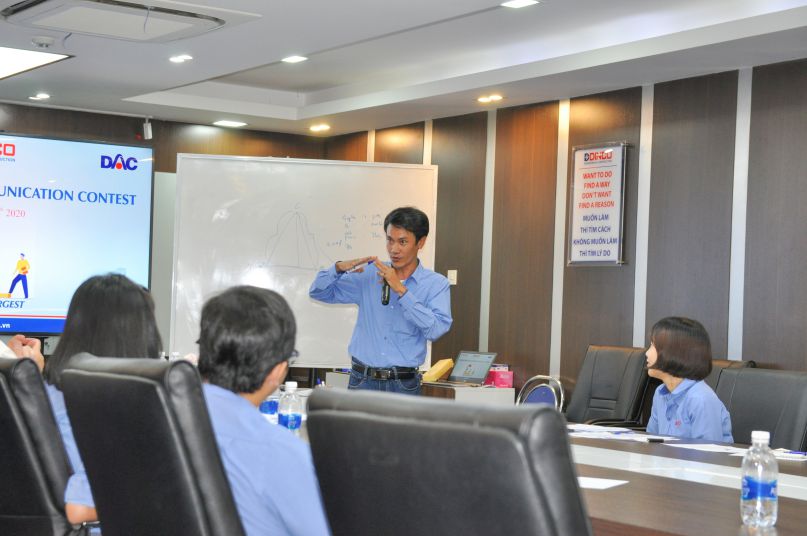 Mr. Nguyen Toan Tai's presentation
4:15 p.m FINISH
A stressful competition, but no shortage of laughter has helped people be more open, more interested in giving presentations by English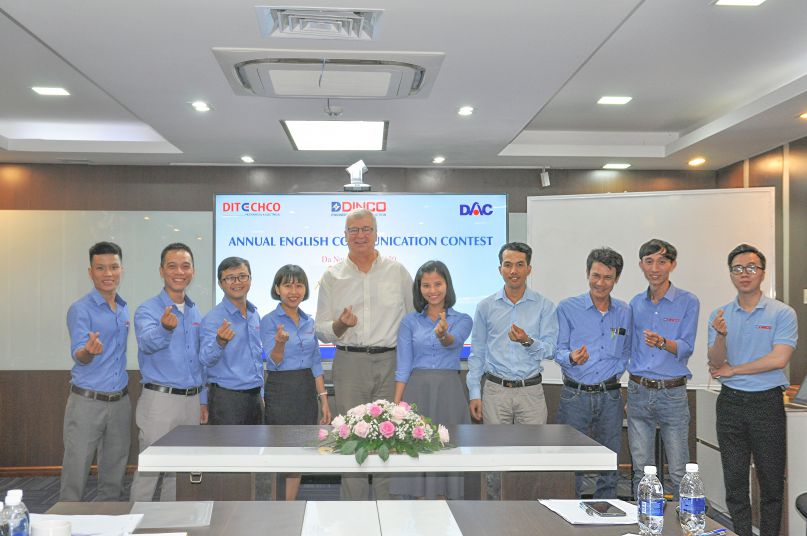 The Anual Communication English Contest 2020 went well
Stay tuned for DINCO E&C News – youtube to stay up to date on our latest news!!!