Mr. HA VINH LY - The investor of Chan May Quartz Machining Factory project, has just sent a letter of appreciation to DINCO E&C for successfully completing the project.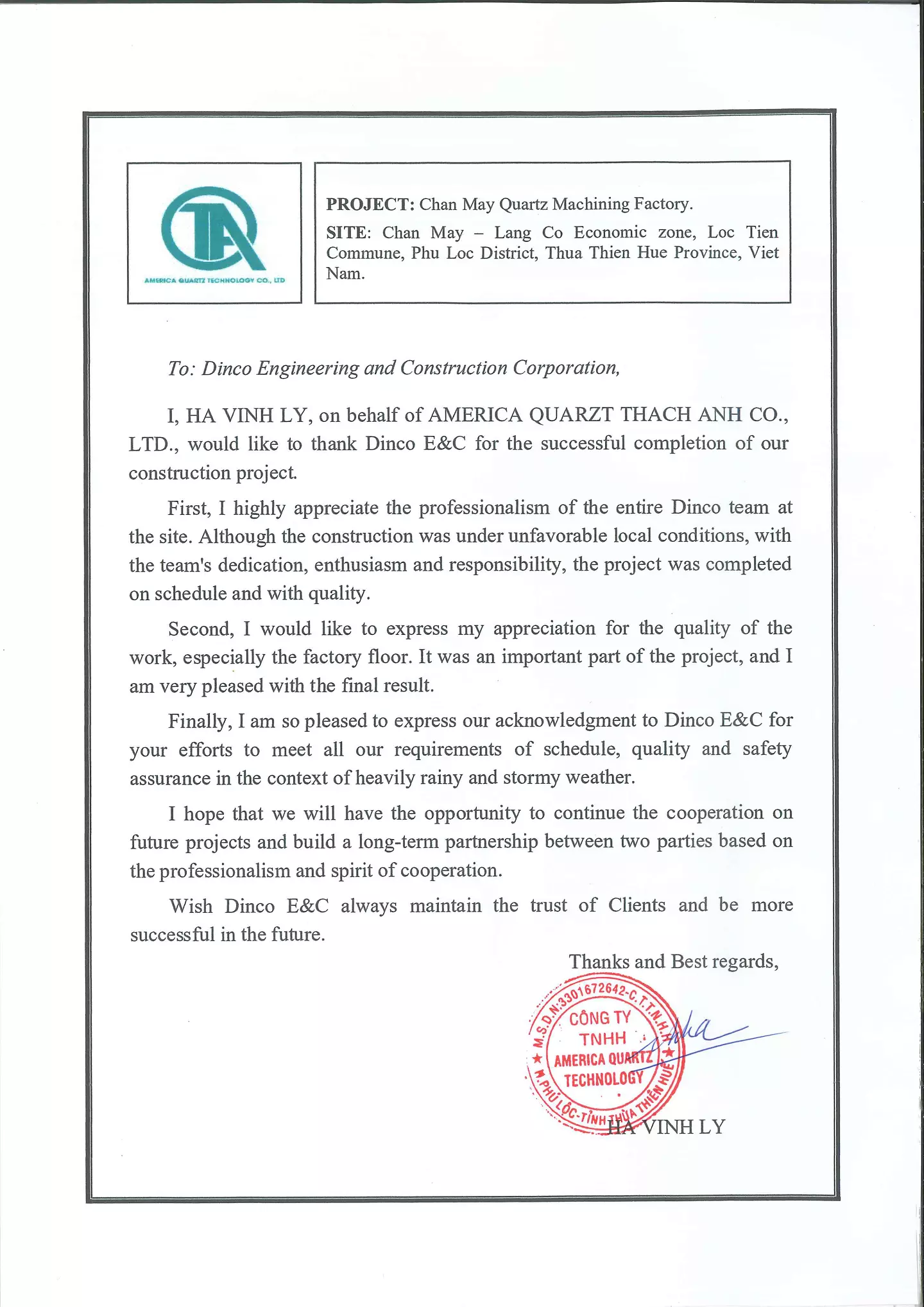 First, he valued the professionalism of the entire team of engineers working at the project who did not mind the difficulties to complete the project on schedule and with quality.
Second, he highly appreciated the quality of the works, especially the factory floor.
For last, he expressed his satisfaction with DINCO E&C's efforts to meet the schedule, quality and safety requirements as required in the context of rainy and stormy weather.
He also hoped that the two sides would have opportunities to continue the cooperation in upcoming projects.
The letter of appreciation from the Owner of Chan May Quartz Machining Factory project is a clear proof of DINCO E&C's service quality. We will continue to carry out projects in accordance with our slogan: Best before Biggest.
>>> See more Letters of Appreciation – Recommendation by the Clients about DINCO E&C at our website: https://dinco.com.vn/testimonials.html?lang=en