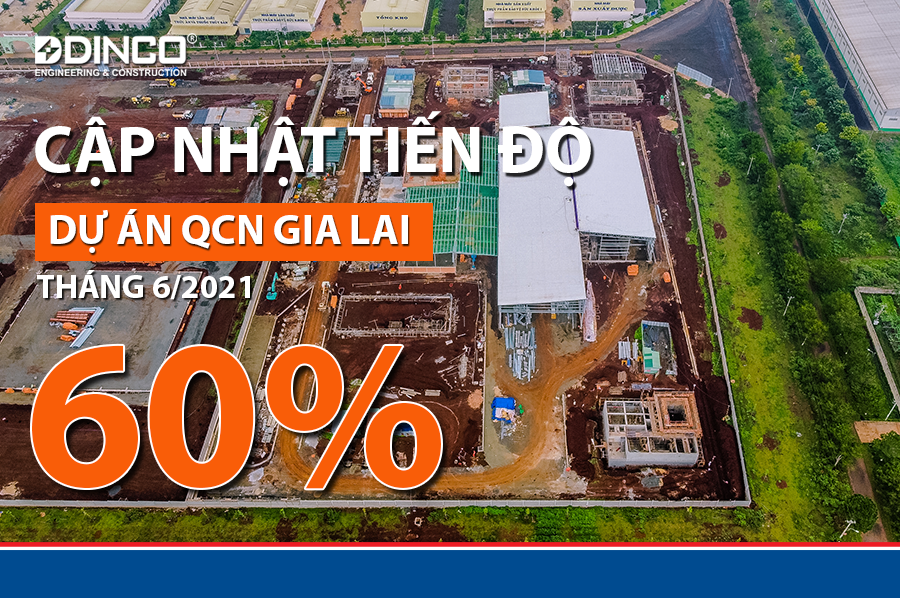 PROGRESS UPDATE
QUICORNAC FRUIT PROCESSING FACTORY PROJECT – JUNE 2021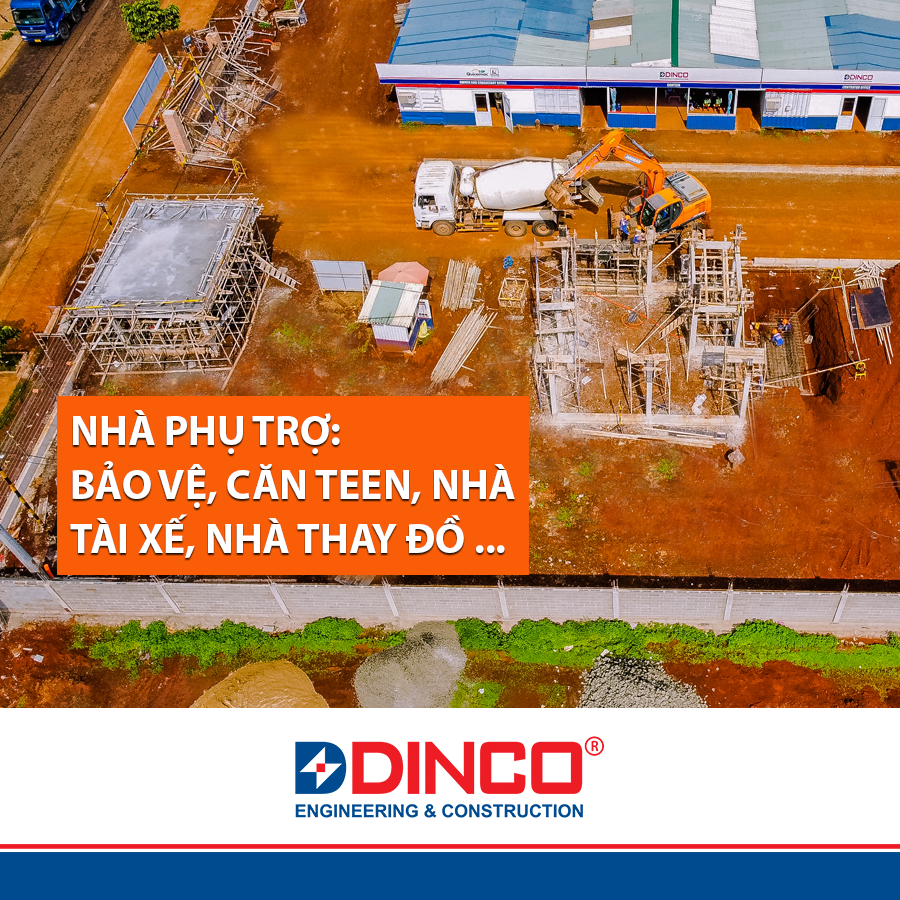 The QCN project is located in Pleiku City, Gia Lai Province, with convenient traffic not only by road but also by air. The province has National Highway 14 connecting Dak Lak and Kon Tum provinces to Da Nang and Ho Chi Minh City, especially the Ho Chi Minh route has shortened the distance from Gia Lai to the main economic centers of the country. QUICORNAC is the first project of Gia Lai province by foreign investors.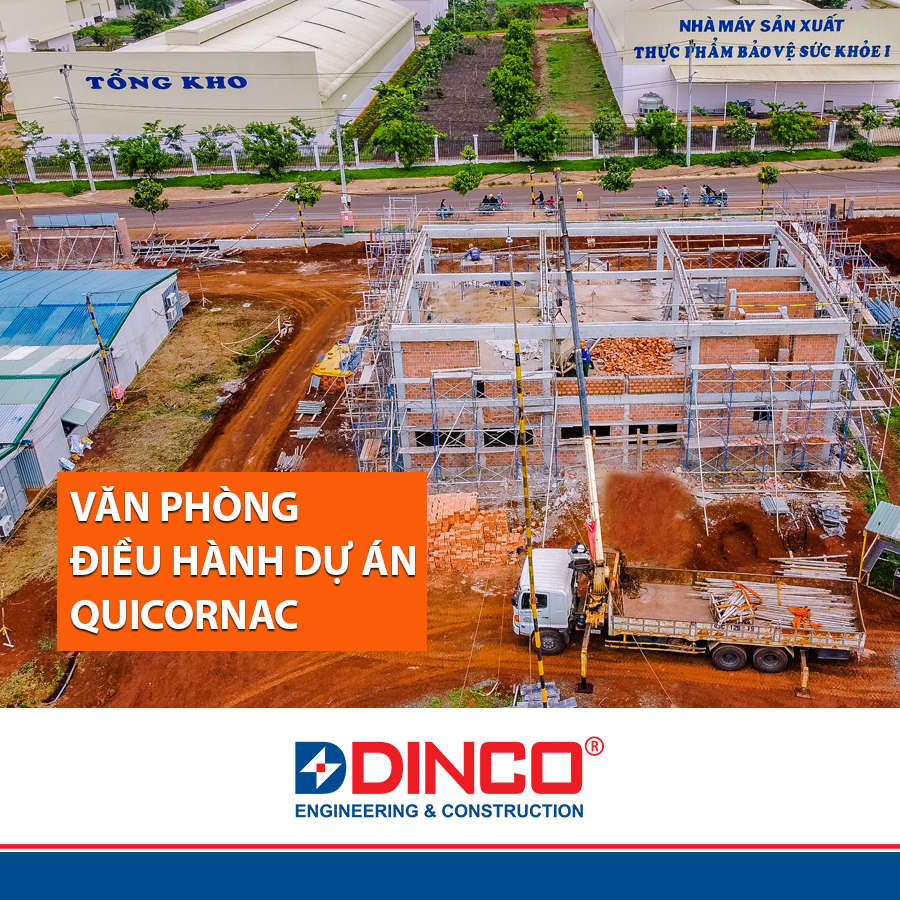 Dinco E&C plays the role of General Contractor of Design and Build, with Polycons doing the supervision consultancy.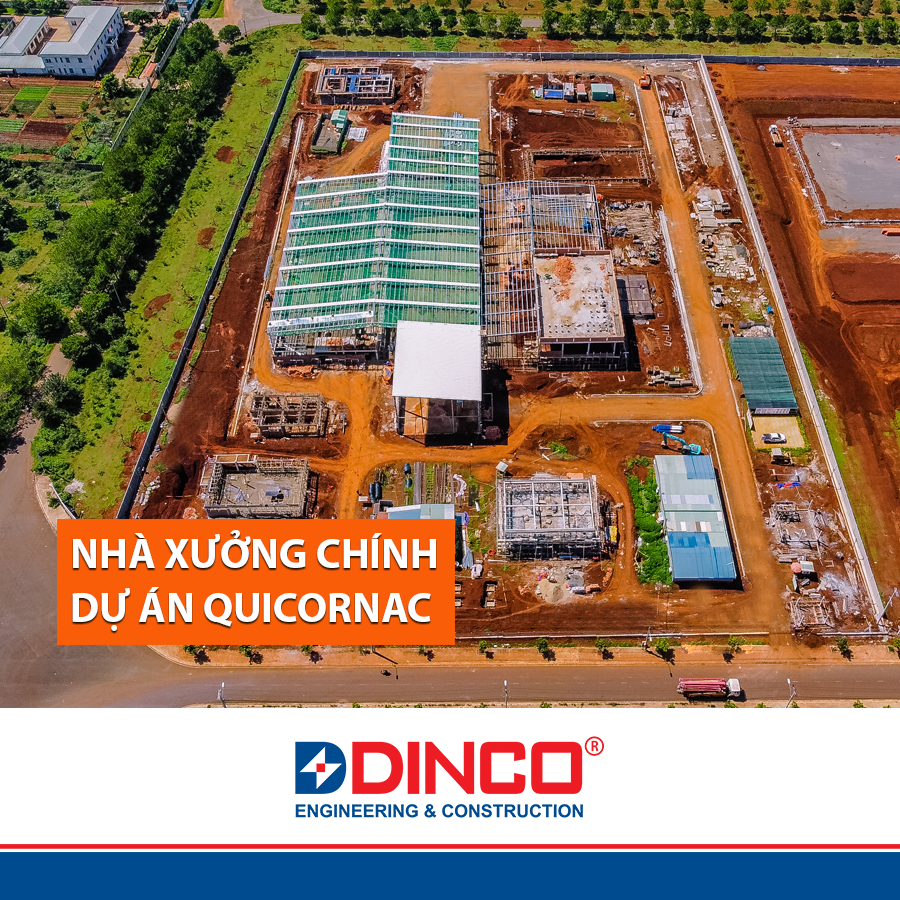 Up to now, Dinco Site team has completed 60% of the work volume at the project, although the weather situation is not favorable and despite the impacts by the epidemic, the Management Board has urgently completed the main tasks, in order to timely complete the project in September this year.