This morning, at the BEKAERT VIETNAM construction site, Mr. Johanes Rusli – Client's Project Manager awarded the certificate of 1,5 million safe hours to the Project Management Board.
On behalf of DINCO E&C, Mr. Nguyen Van Quang – Site Manager, thanked the Client and all workers for accompanying and closely coordinating with the Site Management Board to comply with the safety rules, regulations and measures set forth.
The project is entering the finishing phase. Safety activities are still closely monitored with the goal that by the end of the project, there will be no accidents.
Let's take a look at the pictures at the event with Dinco: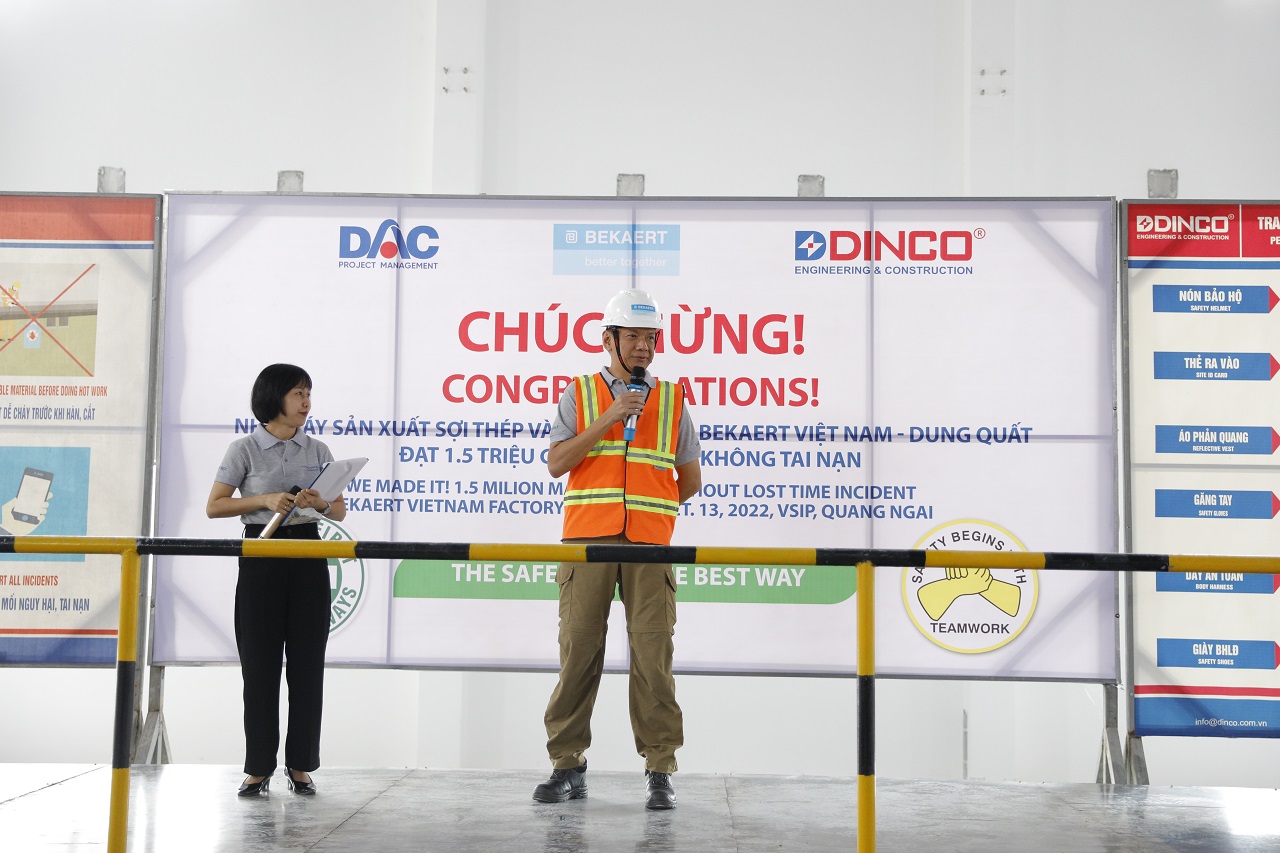 Mr. Johanes Rusli - BEKEART VIETNAM Project Manager sharing the importance of occupational safety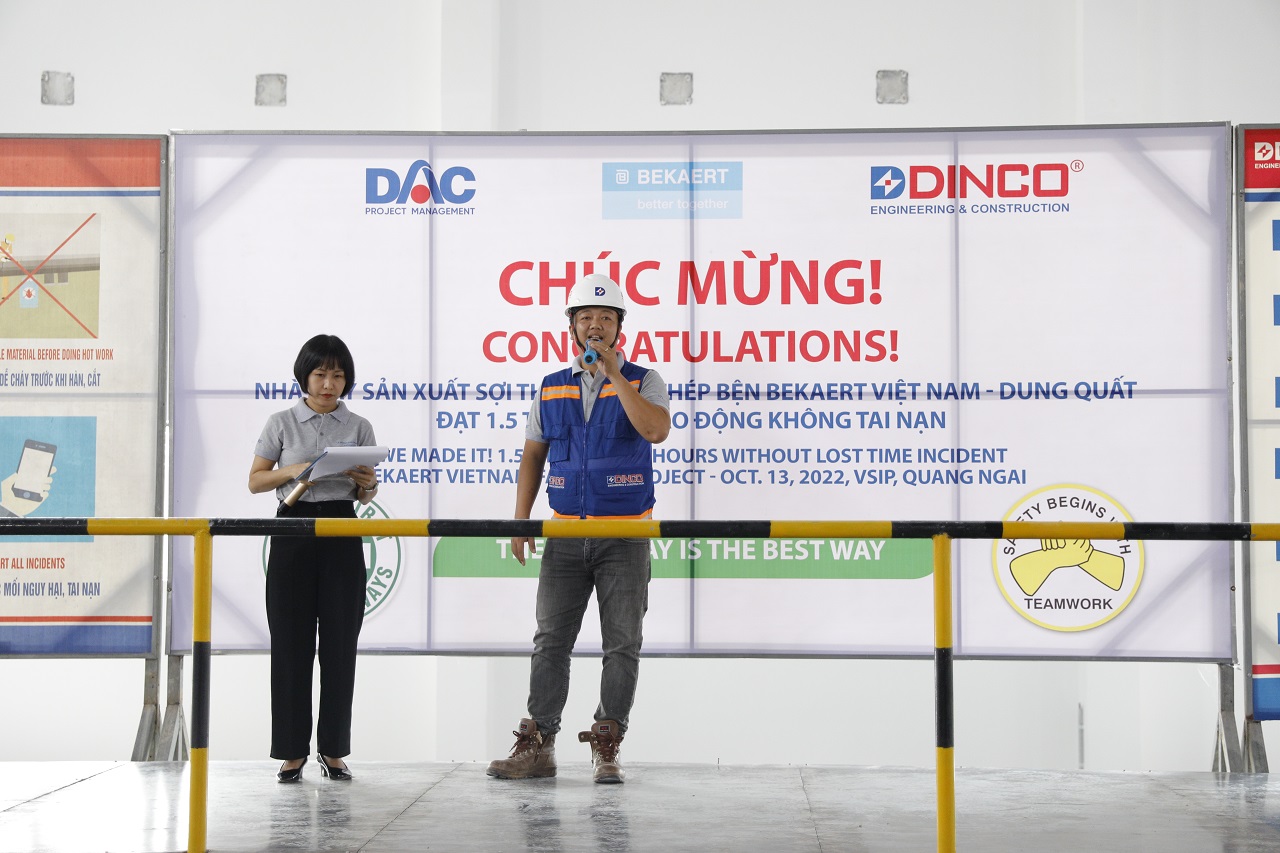 Mr. Nguyen Van Quang, Dinco Site Manager thanking all workers & project management team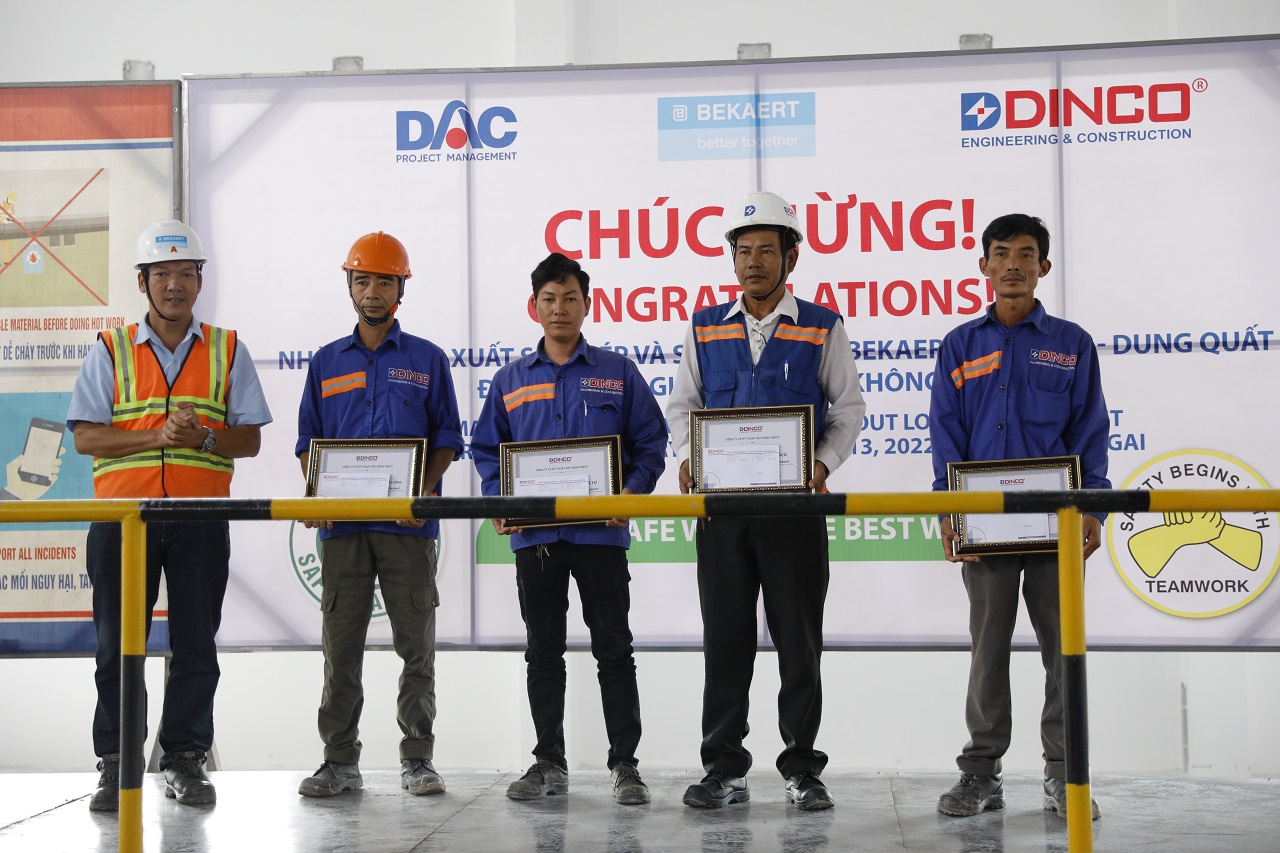 Commendation to the construction teams that complied with the HSSE work at the BEKAERT site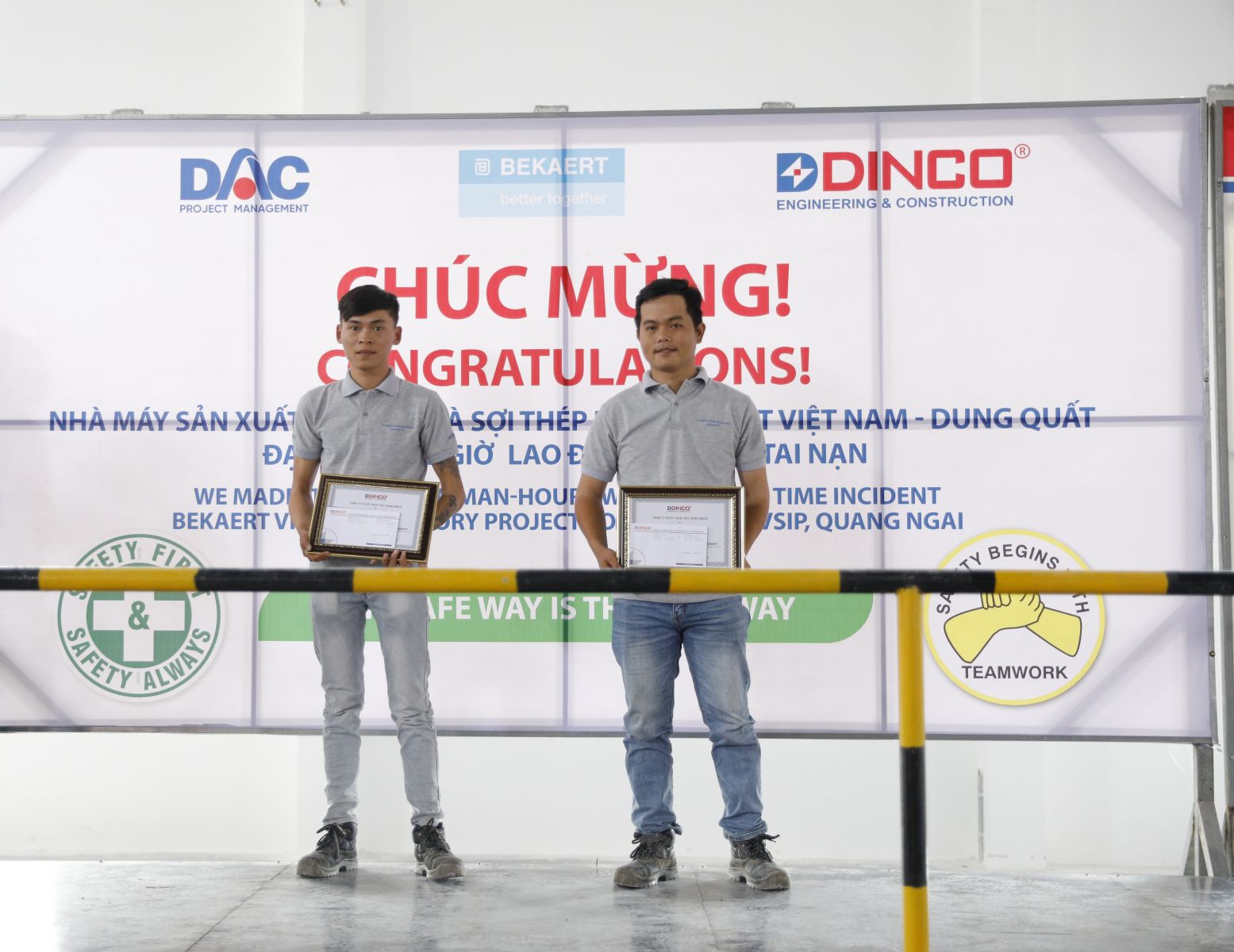 Commendation for the typical individuals who has well observed the safety work at the construction site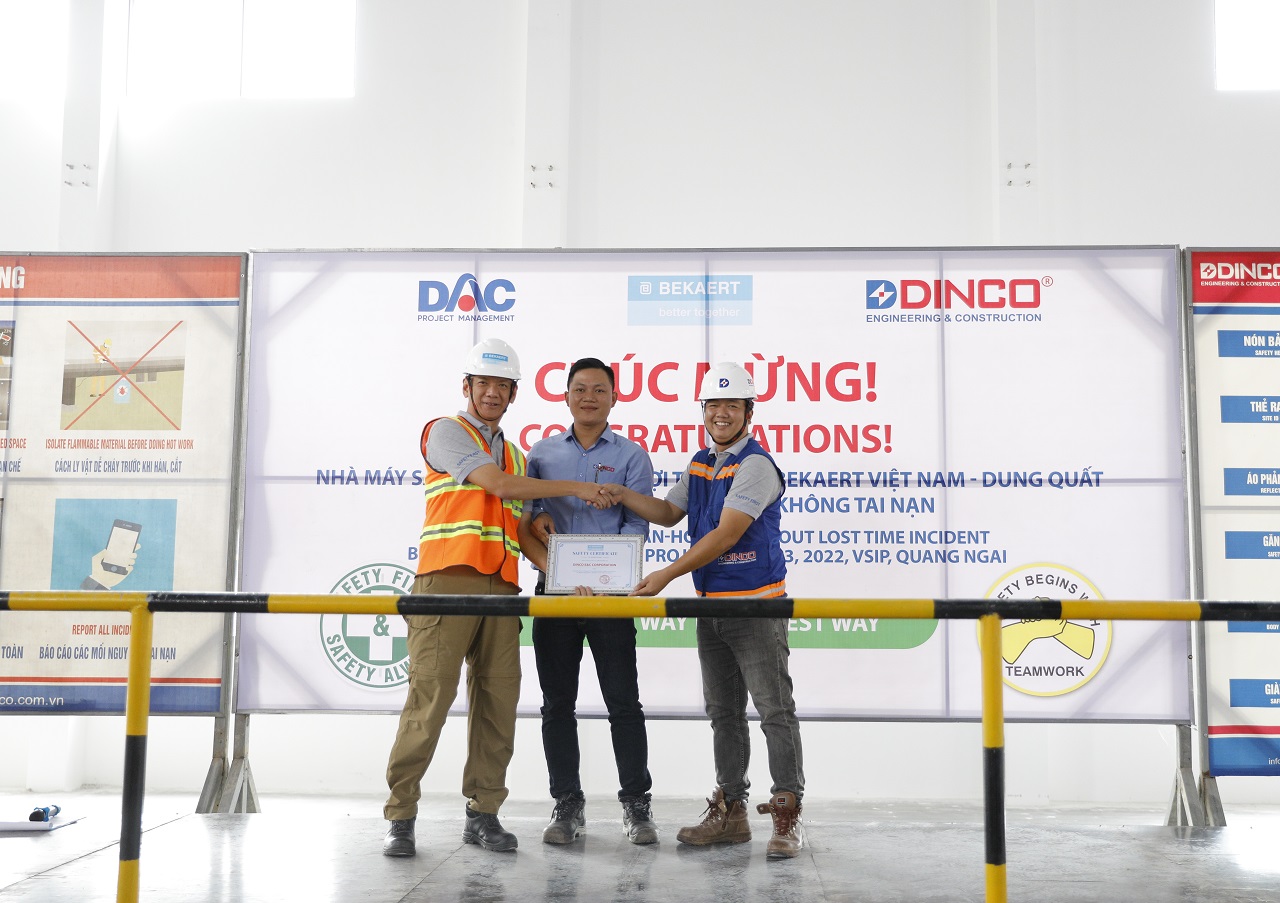 BEKAERT Client awarding safety certificate to DINCO E&C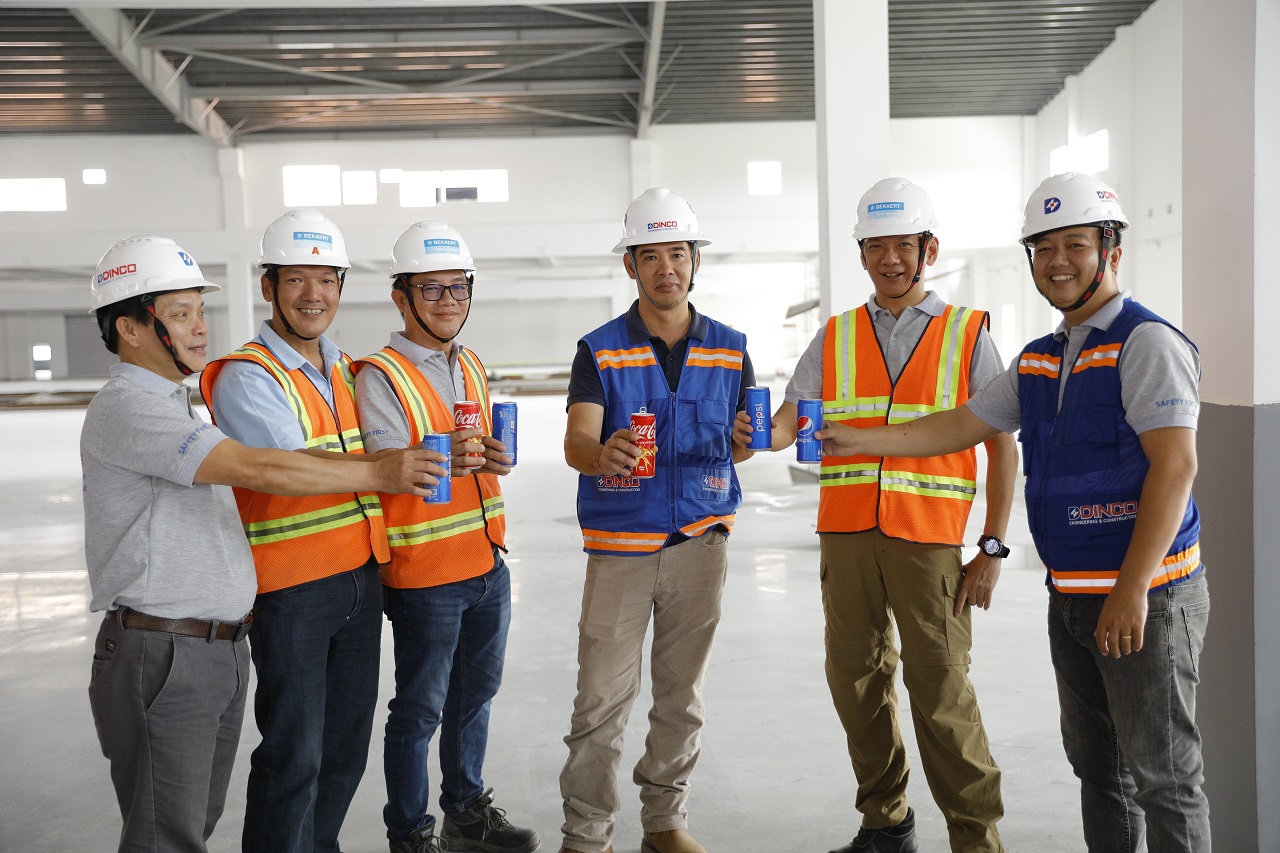 The Site Management Board interacting with the Project Investor BEKAERT VIETNAM