Steel Wire and Steel Cord Manufacturing Factory of BEKAERT Viet Nam Project, by DINCO as the Design & Build general contractor, won the first award in the Golden Trowel Vietnam Competition (Vietnam Flattest Floor Contest organized by FACE). The Award is certified by FACE organization from American. This shows that DINCO has become one of the leading flat floor construction contractors in Vietnam.
>>> Award details: https://flattestfloor.com/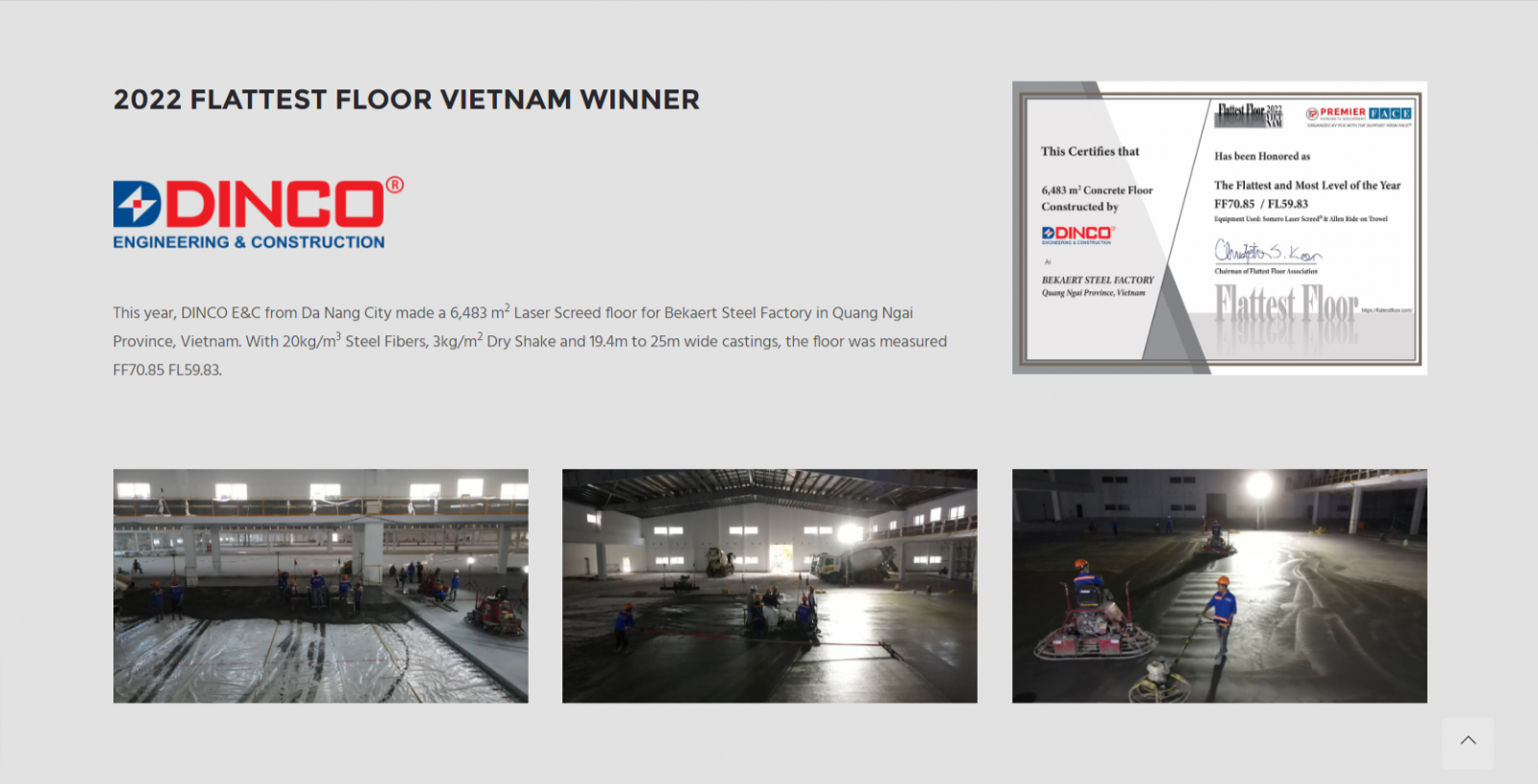 The award is the result of DINCO's unremitting efforts, in order to bring our Clients the works with the best quality, in accordance with the slogan: "𝗕𝗲𝘀𝘁 𝗕𝗲𝗳𝗼𝗿𝗲 𝗟𝗮𝗿𝗴𝗲𝘀𝘁".
>>> Video of the flat floor construction process at BEKAERT Vietnam project: